27.12.
Uschi got in heat on 09th of December, so she had married on 23th of December and we hope for the G-Litter on 23th of February 2019.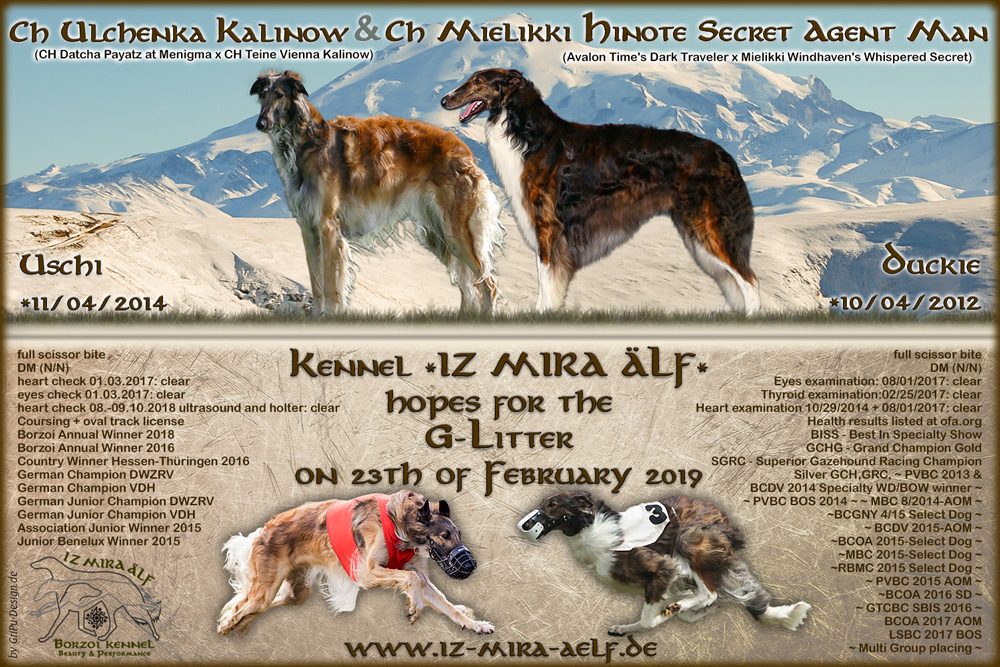 10.12.
At the weekend we were to the dog show in Kassel. We had 2 nice days with nice results.
18.11.
The "Bundessieger-Show" was semi successful but we had nice and funny conversations with friends. Volna got EXC 4 in Championclass, there were also vg! And our MA Thor got EXC1 in open class with CAC, VDH and Res.CACIB.
20.10. 
We were to the CACIL Coursing on Ronostrand in Een / NL. It was great! We are very proud of Singolino, who always does his best in his way, he finished 6th out of 6 males. What can I say our black rocket has once again shown what she is able to do and has done everything right … it is finally synonymous luck to …. Volna won and received the CACIL and CACNL. And Ely was able to work her way up from 4th to 3rd place after the first run! It was a long but beautiful day! Ronostrand is always great!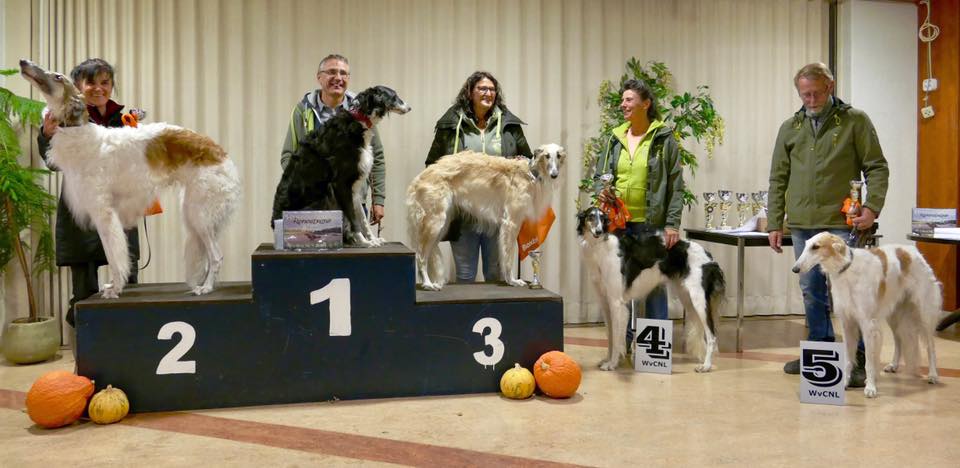 21.09.
News, have a look at "Litterplan", now we have our decision for the male!
20.09. 
News with "Feredir"!
19.09.
Last weekend the German Coursing winner 2018 was in Grab. We had Volna, Ely and Singo at the start. Unfortunately, Ely got hurt and can't go for the second run, but she is already ok! Volna and Singo did a great job! Especially Singo, in whom we were not sure if he ran through at all mastered both runs, where the first round was adventurous, he got not so much points. On the second run he was alone at the start and I was thrilled about the first 200-300 m, he had a fantastic speed and pressure to followed the lure. Then he overcame the goal and went straight on where he had to turn left, so he lost the lure but he searched and did not give up, the lure pilote was great and got him back "tuned", he mastered the rest sovereign. All three judges gave him the highest score in terms of "speed". We are very proud of our little bear!
10.09.
On the weekend we were with Thor for the first time at the Magyar Agár Annual Winner 2018, on Saturday the show and on Sunday the race. On the show Thor got out of the open class, CAC, VDH, Best Male, Annual Winner 2018, Federal Winner Rheinland 2018, Best Head, Best Movement, BOB and BIS4. With the race it worked also very good. He was able to win the pre run and the final. Thus he is also Annual Race Winner 2018, Federal Race Winner 2018 and Annual Winner 2018 for Beauty and Performance! Many titles, bows, trophies and blankets for Thor. He bears his name rightly…he is the real "Hammer"! 
01.09.
World Championship race 2018. In a thrilling finale starting from 4th place, Thor won the 2nd place and is thus "Vice World Champion Race 2018"! We are so proud of the little big guy It was again a nice weekend with friends and many nice people!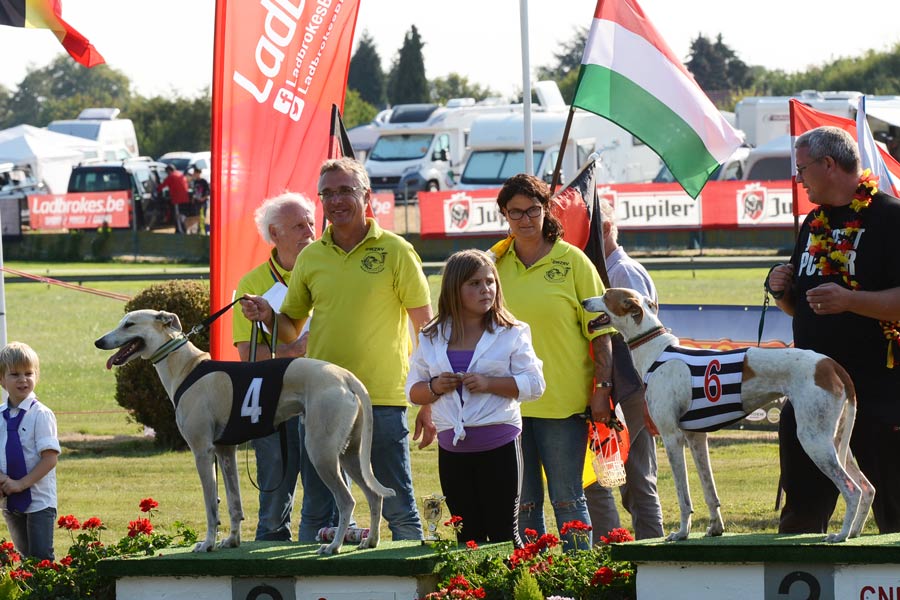 18.8.
At the International Derby 2018 in Hamburg Thor took the 1st place and thus the title "International Derby winner 2018"
21.07.
What a fantastic Annual Borzoi Show 2018! After 2016 Uschi is also Borzoi Annual Winner 2018, also with Best Bitch, Best of Breed of 104 Borzoi and Best in Show of 262 Sighthound! Wow, Uschi well done! We are happy and proud!

07.07
Thor becomes 2nd of 4 MA at the Hansa Union Race in Hamburg
Fanny had her show debute!
Now also Faron (to Finland) and Fantur (to Kelkheim) are picked up! Feredir will stay here at home with his sister Fanny!
Falmarin, Fánamacar, Firinga and Failaran have been already picked up! Faron will be picked up on 9th of June and Fanny (Falanyel) stays at home. Only Fantur and Feredir are looking for a lovely home!
New show results with Ely
The puppies are 2 weeks old
The puppies have their own side
Look at litterplan…the puppies arrived! 6 males and 2 females!

We have to keep our fingers crossed! Look also under "Litterplan":